Bohol Island
People visit Bohol mainly to see the Chocolate Hills, but there are a few more attractions; a must-see is the endangered tarsier, the world's smallest monkey.

Below is a list of things to do and see in Bohol:

Tagbilaran

Tagbilaran is Bohol's lone city. It's the primary access point for most people who wish to visit Bohol as it houses the island's singular commercial airport.

That said, there's not really much to see in Tagbilaran, save for a church and a few restaurants of note. Furthermore, it is geographically located right smack in between the beach resort-rich island of Panglao and the rest of the main island.
Panglao Island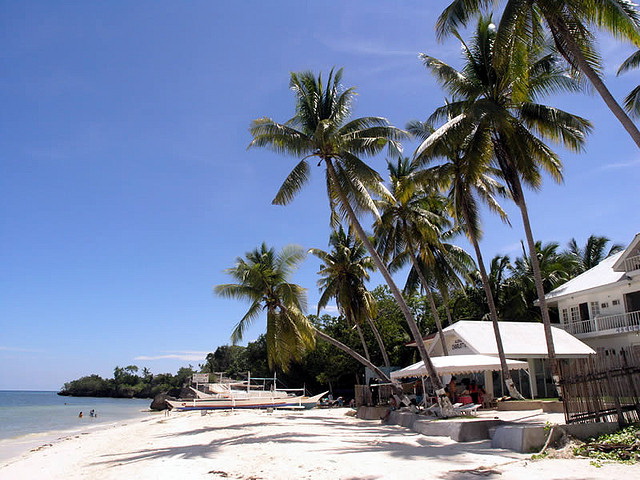 Beach lovers and divers head to Bohol for Panglao Island, which is lined with a lot of resorts. As mentioned above, this island is accessible via a bridge connecting it to Tagbilaran City.
The easy way to get there is to arrange for land transfer from the airport or Tagbilaran City straight to your resort. If this is not an option, you can take a bus from Tagbilaran's Dao Terminal – just ask around for the buses heading for Panglao town.
Danao
Danao is located at the northern-central part of Bohol and is home to the Danao Adventure Park which is fast becoming the place to be in Bohol for adventure-seeking tourists. It's a few hours' ride away from Tagbilaran City and passes through the Chocolate Hills, so it may be a good idea to plan your itinerary and timings well should you wish to include the adventure park in your visit to Bohol.
Loboc
Loboc's identity is closely tied with its river, and not surprisingly, its primary attractions are along the body of water, if not the river itself.
Baclayon
There is not a lot to see in Baclayon, save for one of the oldest churches in the country and a relatively new boutique hotel.
Other points of interest in Bohol include:
Tarsiers
Arguably the world's smallest primate, the tarsier is an endangered species found only in Bohol. It is also a tourist attraction, but great care must be employed when interacting with these tiny, fragile creatures.
Bilar Man-made Forest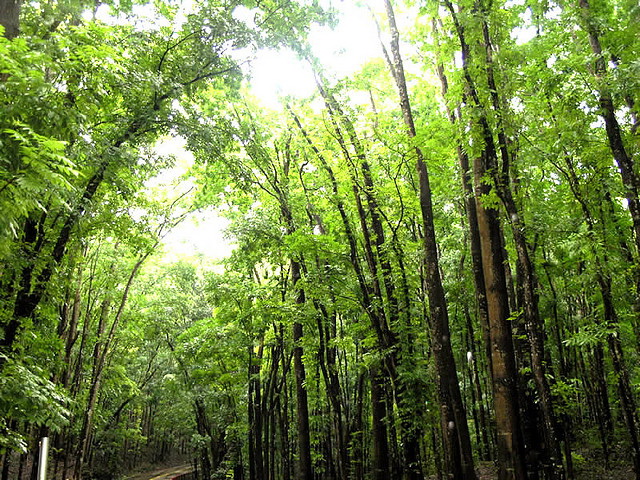 This forest located on the borders of Bilar and Loboc is a preserved area filled with Marcos-era narra and mahogany trees. It is illegal to cut down trees here.
Simply Butterflies Conservation Center
This is one of the few popular butterfly "sanctuaries" in Bohol. They do have rooms available for guests, a gift shop, and a snack bar, but the main reason you would want to visit it is the tour of the sanctuary which comes with a crash course in how butterflies live, mate, and reproduce.